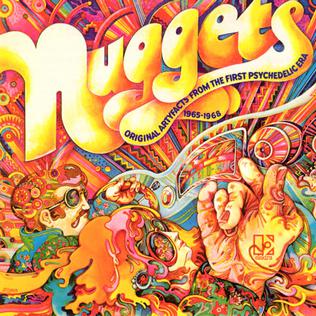 It's the first episode of This Is Comp, our new series of bonus episodes devoted to Various Artists compilations! In between our main album discussions, we'll be making our way through the classic Nuggets compilation a few tracks at a time. These are available over a month early for our Patreon subscribers, so if you like what you hear and want early access, head over to https://www.patreon.com/discordpod - and we've changed our reward tiers since this was recorded, so early access is now available at the $3 level.
The Electric Prunes - I Had Too Much to Dream (Last Night)
The Standells - Dirty Water
The Strangeloves - Night Time
The Vagrants - Respect
Mouse and the Traps - A Public Execution
The Blues Project - No Time Like the Right Time
The Shadows of Knight - Oh Yeah
The Seeds - Pushin' Too Hard
Theme music based on "This Is Pop" by Andy Partridge of XTC, with new lyrics by Adam Smith of the Hector Collectors.
Opening music: The Hector Collectors
Closing credits music: Kenneth Kraylie